Custom Cabinets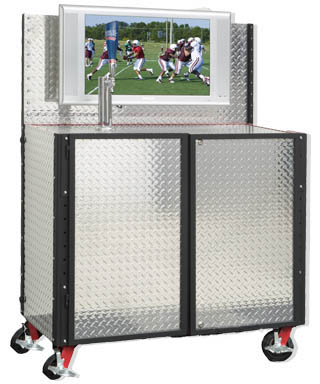 Garage Fabricators cabinets are fabricated of powdercoated steel and aluminum with integrated 6" phenolic casters (or with optional 8" pneumatic) welded to the base. The casters are rated to 1,500 lbs., each. From the load capacity of the casters, the theoretical capacity of the cart is 6,000 lbs!*
These cabinets are manufactured to be completely modular and adjustable. Each shelf can be adjusted within 2.25" in height. You can add extra shelves, take them out or integrate dividers.
Exciting options are available, such as an integrated Computer Monitor / HDTV.
These cabinets are built for the person who believes that their garage is not just a place "to park the car".
* Actual cart capacity is lower and is dependant on how load is distributed.